Bitcoins Accepted Here!
Bitcoin Is Accepted Here!
What Is A Bitcoin?
Bitcoin is a digital currency that enables instant payments to anyone, anywhere in the world. Bitcoin uses peer-to-peer (computer, smart-phone, tablet or mobile phone being the peers in this case to operate and has no central authority.  Bitcoin transactions and the issuing of money are carried out collectively by the network. Bitcoin is also the name of the open source software which enables the use of this currency.
Bitcoin benefits are that it is instant, free, secure, and irrevocable (no charge-backs). It works with a standard computer whether PC or Mac, some tablet computers, and certain mobile phones.
What are the benefits of Bitcoin Transactions, and why should You use Bitcoins?
Here is a short list of benefits to using Bitcoin:
As a trader Bitcoin incurs No charge-backs or charge-back insurance fees. If you get paid with Bitcoins you stay paid. So, I trance with confidence with my clients that do pay using Bitcoins.Transactions are 100% anonymous.  I won't get your real details, just notification of payment received from your Bitcoin address.
There are no bank fees at all with Bitcoins.
Bitcoin is mobile phone/tablet computer ready.  In fact, quite a few Smart Phone Apps are already appearing on the market for Bitcoin users.
You can easily convert Bitcoins into re-loadable Visa® or MasterCard® credits, bank wires, direct deposits, and much more through a network of Bitcoin exchanges located globally.)
The Bitcoin Wallet Software is free
Easy Setup of Bitcoin in Minutes
Bitcoin works from an installation on computers, phones, and tablets.
Instructions For Installing the Bitcoin software on your computer
Follow the next few easy steps for getting the Bitcoin software working on any Microsoft Windows® (XP, Vista, 7 or 8),Ubuntu, Linux or Apple Mac OS X® computer. The instructions are very similar across all systems.
Step 1: Download the latest Bitcoin software to your computer.
You can find the Bitcoin software here: http://bitcoin.org/
Step 2: Install the Bitcoin software on your computer.
For Windows, simply double-click the downloaded file (or select "run" from the download window) and then follow the directions.
For Mac, double-click on the downloaded file and drag the Bitcoin icon into your Applications folder. Double-click the icon in Applications to start it up.
Step 3: Running Bitcoin for the first time.
On Windows you may have to allow it to work with your firewall by clicking "Unblock". On Mac you may get a warning that the programme was downloaded from the Internet and may be unsafe (this is normal), if so, click "Open".
 Step 4: Setting a password on your Wallet. (AKA "Setting up wallet encryption".)
Now it's time to choose a password that will be used to safeguard your Bitcoins.  This is not mandatory, but is advised.   Please note, your Bitcoin wallet will work just fine without bitcoin encryption but lack security.   To encrypt your bitcoins, Click on Settings, then on Encrypt Wallet.  Choose a password and enter it twice.
IMPORTANT! Avoid using the same password that you use for something else. Choose a new password.
IMPORTANT! WRITE YOUR PASSWORD DOWN somewhere safe, as there is no password recovery option if you forget what it is.  Click on Yes after which Bitcoin will restart and you should see a lock in the bottom right corner indicating that your Bitcoin wallet is now secure.
When you purchase bitcoins from any bitcoin exchange or receive or exchange bitcoins from a fellow bitcoin user, the wallet will be updated with your up-to-date Bitcoin balance.  Sometimes it takes a few minutes to an hour for it to appear in your balance, especially if you've just turned the Bitcoin wallet software client on.
Click on Receive Coins to receive or Send Coins to send (provided you have a positive Bitcoin balance).. This is where you will see your Bitcoin address. A Bitcoin address is like a bank account number, but a series of randomly generated numbers. Each computer running Bitcoin can have one or more addresses that can receive payment.  When you've just installed Bitcoin, you only have one bitcoin address.  To distinguish it from the others that you may generate, you need to label a Bitcoin address with any name you feel is descriptive for it's purpose but this is usually only important if you are expecting to receive bitcoins – which you will when you start to exchange them.
But labelling each address you have (and you can generate as many unique addresses as you want, for free) helps you to track the source of coins you've received.  So, double-click where it says "(no label)" to label that Bitcoin address.
IMPORTANT!  Bitcoins are a valuable currency, even if they are virtual and you need to protect your bitcoin assets in terms of your bitcoin balance.  It is as good as storing money on your computer.  And should your computer ever break-down or get hacked into, the contents of your bitcoin wallet could be drained quicker than you can blink.  Remember, bitcoin transactions cannot be reversed and thanks to the anonymity, it also means that stolen bitcoins cannot be traced – the only ways to get your bitcoins back is if the person you sent them to in the first place voluntarily sends them back to you.
So, to minimise any risk, it is therefore generally good practice to back up your Bitcoin wallet from time to time on an external USB drive or a USB "thumb" drive, and never leave large amounts of bitcoin balance there. You can make a backup copy of your wallet by clicking on the "File" menu, select "Backup Wallet", and save a copy of it to your chosen external drive.
Installing the Bitcoin software on your mobile phone or tablet (Android)
Install the "Bitcoin Wallet" application from Google Play. Once you have it installed, open it. It will display your Bitcoin address on the main screen. Be sure to back up your mobile phone or tablet regularly. Remember, If you lose your mobile phone or tablet, or either of them is stolen, your Bitcoins can't be recovered).  You can check out Google Play's selection of great backup apps recommendations.
Bitcoin Resources
Bitcoin Transactions – US Direct Deposit, US Money Order, or Dwolla®
In the USA, you can easily buy and convert your Bitcoins into a FAST direct deposit, US Money Order, or Dwolla® by
using a US-based Bitcoin exchanger called Camp BX. Other US-based Bitcoin exchange companies are listed on the Bitcoin Trade Page.
Bitcoin Transactions – Re-loadable VISA® credit card
You can convert your Bitcoins onto to a re-loadable VISA® card.  These are accepted anywhere the VISA® logo is displayed, working both online and offline.   Wallet Bit is one exchanger that offers this service.  Other companies that offer this service are listed on the Bitcoin Trade Page.
Bitcoin Tranactions – SEPA (Europe) transfer
Obtain your Bitcoins from a local SEPA transfer in trading in Euros!  One such company that does these type of transfers is Bitcoin Central. Other exchange companies that do SEPA transfers are listed on the Bitcoin Trade Page.
Obtaining Bitcoins within a UK Market in GBP local (UK) transfer
Obtain Bitcoins directly with British Pound Sterling and have it deposited into your bank account locally or purchase from your bank account and have it sent direct to your bitcoin wallet (on your computer).
Shopping with Bitcoins
You will find it surprisingly easy to shop with Bitcoins as more and more online traders shun services like Paypal, especially for products, especially adult products and services which Paypal disallow. There are a suprisingly large number of places online that will accept bitcoin.  Just google Bitcoin to discover your options.And until the end of November, I'm offering 10% discount on any of my products products, or tour deposits, paid for using Bitcoin.
Disclaimer
The exchange companies featured on this page are in no way affiliated with my erotic hypnosis site. They are listed as a practical alternative.  I have bought and exchanged bitcoins myself with a couple of them but I cannot be held responsible for any business conducted with any of them. All trademarks belong to their respective owners.
Frequently Asked Questions
Where did a "missing" Bitcoin payment go?
A "missing" bitcoin payment, either that you were expecting to receive, or were expecting your recipient to receive, usually means that the receiver hasn't let the Bitcoin software on the computer running the client with the receiving bitcoin address long enough to get synchronized with the Bitcoin network. To synchronize it, simply open the program and let it sit until you see a green check-mark in the lower right corner.
It is recommended that you let the Bitcoin software run all of the time and set it to start when your computer is turned on to keep things fast. (Click on Settings -> Options -> Check "Start Bitcoin on window system startup" and click "Ok".)
 Here Is A What Is Bitcoin Video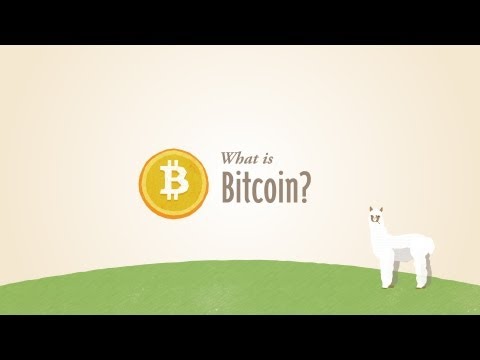 And Here Are Links To Adult Sites Accepting Bitcoin As Payment
Thanks for reading my blog. If you like what I write, why not subscribe to my feed?

If you are busy, I can send the latest post to your email. Just subscribe to my email updates.

Cleopatra, Your Queen of Erotic Hypnosis